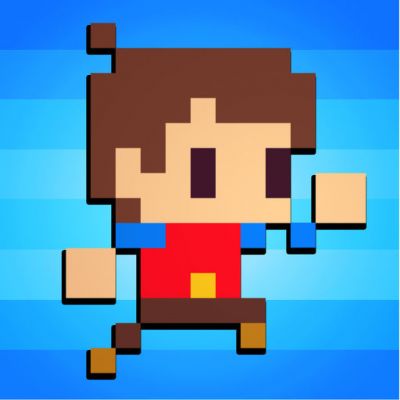 Adventures of Pip
By Tic Toc Studios
Controller Support
Yes, Adventures of Pip has MFi controller support!
Adventures of Pip on iOS does support controllers and is compatible with the MFI standard.
Summary & Rating
"Adventures of Pip is a delightful little platformer full of charm, challenge and impeccable level design." 4/5 - Hardcore Gamer "A retro platformer that sets itself apart with the protagonist's transformation from a single pixel into 8- and 16-bit incarnations." 8/10 - EGMNow "The unique gameplay mechanics, including evo- and devolution, further add to the game's appeal, setting it apart from many of the modern platformers available today." 4.5/5 - Gizorama Adventures of Pip revitalizes the classic side-scrolling action platform genre.
Pip - the ultimate digital underdog - is a lowly single pixel in a 32-bit world who proves that you can't judge a hero by the fidelity of his shaders.
During the game, Pip gains the ability to evolve and grow by absorbing pixels from his fallen foes.
Players will explore five stylized worlds and experience up to 10 hours of epic adventure saving Pip's village from the evil Queen DeRezzia.
Adventures of Pip supports MFi controllers.
Price Development
Go ahead! The price is on it's normal level.
MFi Controller Button Mappings
Games