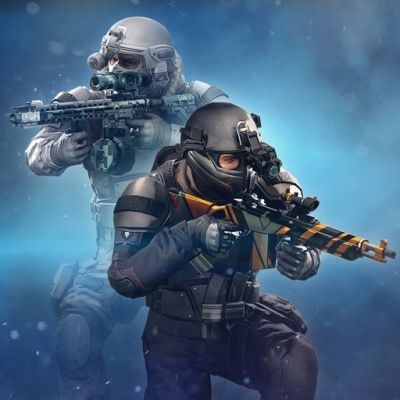 Afterpulse - Elite Squad Army
By Digital Legends Ente…
Controller Support
Yes, Afterpulse - Elite Squad Army has MFi controller support!
Afterpulse - Elite Squad Army on iOS does support controllers and is compatible with the MFI standard.
Summary & Rating
Enjoyed by over 10 million players, this competitive multiplayer third-person shooter has been featured in the Top 25 games of the year, praised as one the best games designed for mobile platforms.
PVP online matches with dedicated zone server technology for optimal player experience.
Game flow optimized for first-time players and returning players - Balanced online multiplayer matchmaking with segmentation for low-level players - Immediate access to the Multiplayer mode with no level restriction - Possibility to include bots in lower levels.
What players say: "Developers often claim to have"console quality" graphics in their iOS games, but it was only after playing this game when I first realized that this could be achieved" "There's no way a mobile game could look that good" "It's super polished, has lots of special guns in it, and I am absolutely smitten with it." OTHERS Internet connection is required to play Universal App and requires iOS 10.0 or later Compatible with iPhone 5S/6/6 Plus/7/7 Plus/8/8 Plus/ X, iPad Mini 2, 3 and 4, iPad Air and iPad Air 2, iPad Pro and iPad Pro 9,7'' Free to play, In-app purchases optional.
Afterpulse - Elite Squad Army supports MFi controllers.
Price Development
Go ahead! The price is on it's normal level.
MFi Controller Button Mappings
Games