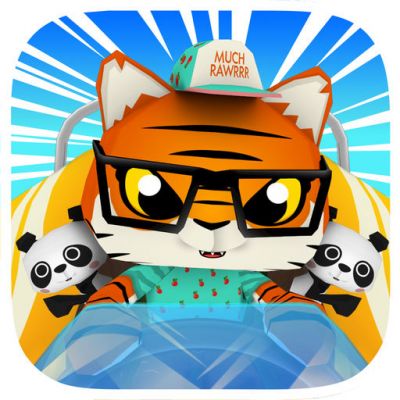 Animal Drivers
By Hello Bard AS
Controller Support
Yes, Animal Drivers has MFi controller support!
Animal Drivers on iOS does support controllers and is compatible with the MFI standard.
Summary & Rating
Drive blazing fast cars and do crazy amazing stunts with the furriest drivers in the world! Mean humans have strapped a bunch of animals into high-speed stunt cars for their own entertainment, and now you have to help them! Choose a driver and car, hit the road at intense speeds and do neck-breaking stunts and tricks! Complete a list of goals and get the highest trick score to win and unlock new levels and cars.
Rev your engine and unleash its incredible power before hitting a jump and flying through a giant donut in the Stunt Jump Hunt! Hunt down the five letters, free the animals from their cages and find the lost kitten on every level.
Each crazy trick you pull earns you points so you can bust your high scores through the roof! GAME FEATURES Incredibly realistic and fun 3D car physics! Do crazy jumps and drive rocket fast cars! Complete goals to unlock new levels, earn coins and points! Several awesome cars to choose from! Each one is carefully optimized and comes complete with fluffy, ultra-kawaii animals poking their heads out of places they really shouldn't be! Simple controls, easy to pick up and play - challenging to master.
Record and share your most insane stunts with the world on YouTube, Facebook and Everyplay! Free and FAIR to play! Complete goals to unlock levels or buy them right away with purchased coins.
Animal Drivers supports MFi controllers.
Price Development
Go ahead! The price is on it's normal level.
MFi Controller Button Mappings
Games