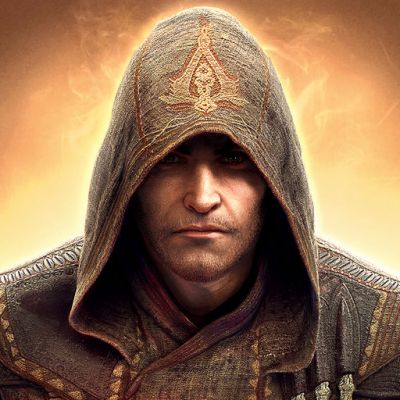 Assassin's Creed Identity
By Ubisoft
Controller Support
Yes, Assassin's Creed Identity has MFi controller support!
Assassin's Creed Identity on iOS does support controllers and is compatible with the MFI standard.
Summary & Rating
Play now the first ACTION RPG game of the acclaimed ASSASSIN'S CREED Franchise.
WHAT THEY SAID ABOUT US: "The graphics look spectacular" cnet.com "a proper bonafide Assassin's Creed game" pocketgamer "Gorgeous graphics" phonearena.com CREATE, EVOLVE AND CUSTOMIZE YOUR ASSASSIN! - Pick a CLASS: Choose between Berserker, Shadow Blade, Trickster and Thief - CUSTOMIZE your Assassins: Use loot, choose your outfits and weapons like epic swords and the iconic hidden blade.
PLAY HOW YOU WANT TO with simple tap-to-move, dual virtual stick controls or with a gamepad. THE TECHNICAL EXCELLENCE OF THE ASSASSIN'S CREED GAMES! - The Unity game engine brings STUNNING GRAPHICS through amazing custom-made HD textures, shaders, and models to your screen.
Its success has been built through years with famous titles such as Assassin's Creed Syndicate, Assassin's Creed Unity, Assassin's Creed Black Flag etc.
Assassin's Creed Identity supports MFi controllers.
Price Development
Don't buy. The current price is $1.00 higher than usual.
MFi Controller Button Mappings
Switch Profile/FleeCombat
Games