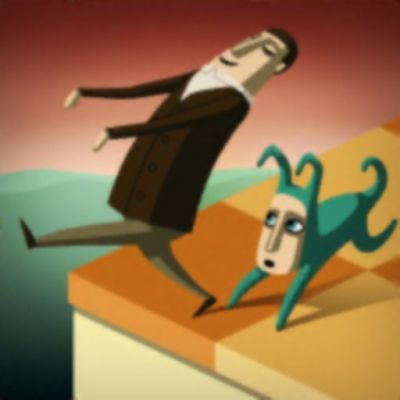 Back to Bed
By Usman Musaddiq
Controller Support
Yes, Back to Bed has MFi controller support!
Back to Bed on iOS does support controllers and is compatible with the MFI standard.
Summary & Rating
In Back To Bed you will guide Bob, a sleepwalking, unlucky narcoleptic, that has a habit of falling asleep at his boring office job.
Explore the world of Bobs subconsciousness, which is a hand-drawn artistic dream world, that represents the land of Bobs dreams.
The game includes a nightmare mode for hardcore puzzle solvers - you think you got what it takes? DOWNLOAD now and help Bob BACK TO BED! But be careful! The eyes are watching you "Scary smiley" No ads and no in-app purchases.
"The lines are blurred between art and game. If you feel like being caught between worlds, this is the game to take the trip with." - Touch Arcade "Back to Bed manages to simultaneously be predictable and surprising, sleepy and lively, scary and comforting-just like any good piece of Surrealist art." - Killscreen "Back to Bed is what happens when you let Dali, Escher, and Magritte develop a game." - PowerUpGaming.co.uk "What you see isn't always what it seems, and the moments that use these ploys are some of the best Back to Bed has to offer. It's mindbending and an utter delight." - Twinfinite ========= Awards.
Back to Bed supports MFi controllers.