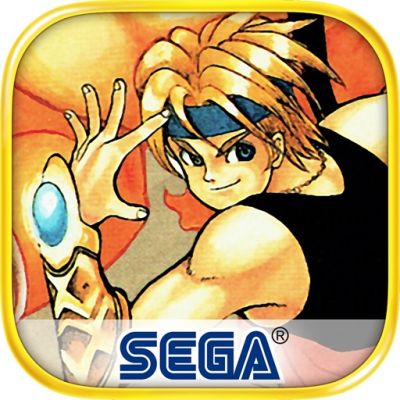 Beyond Oasis Classic
By Sega America
Controller Support
Yes, Beyond Oasis Classic has MFi controller support!
Beyond Oasis Classic on iOS does support controllers and is compatible with the MFI standard.
Summary & Rating
The sprawling, lavish, action RPG Beyond Oasis is now available on mobile! Play free and rediscover SEGA's timeless adventure.
From mountain fortresses to the dark shadow lands, danger and adventure await at every turn Beyond Oasis joins the ever-increasing line-up of 'SEGA Forever', a treasure trove of free SEGA console classics brought to life on mobile for the first time! FEATURES - Four elemental spirits to discover, each with their own powers to aid your quest - Gigantic bosses, from rock monsters to ferocious red dragons - Encounter ogres, zombies, wizards and more, in a world crammed with fantastical creatures - Discover rare and valuable secret weapons to give you the upper hand in combat! - Race in mini games to give you even stronger power ups! MOBILE GAME FEATURES - PLAY FREE with ad-support or ad-free via In-App Purchase - SAVE YOUR GAMES - save your progress at any point in the game.
CONTROLLER SUPPORT: MFi compatible controllers RETRO REVIEWS "Definitely one of the best adventure games ever!" [97%] - EvilLights, Diehard GameFan Vol.
3 Issue #3 "Sets new standards in Mega Drive adventures." [93%] - Gus Swan, Mean Machines SEGA #29 "An action-packed isometric hacking death-a-thon, and one of the most original action games to date." [89%] - Rad Automatic, Computer.
Beyond Oasis Classic supports MFi controllers.
Price Development
Go ahead! The price is on it's normal level.
MFi Controller Button Mappings
Games