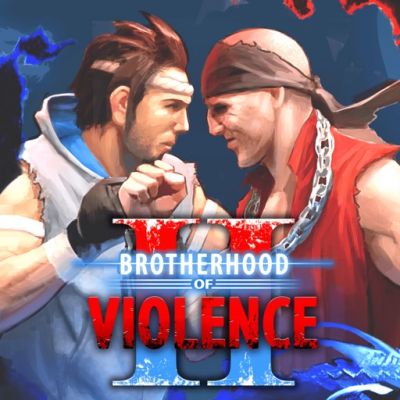 Brotherhood of Violence Ⅱ
By Stephane Denis
Controller Support
Yes, Brotherhood of Violence Ⅱ has MFi controller support!
Brotherhood of Violence Ⅱ on iOS does support controllers and is compatible with the MFI standard.
Summary & Rating
Puts your fighting skills to the test with stunning 3D graphics, multiple fighting disciplines, and more than 400 ever evolving fighters that learn through artificial intelligence.
Explore 30 unique environments More than 400 different stylized opponents to defeat! Choose from 12 unique fighters or create your own with a deep character editor Evolving fighters AI will keep you entertained Play daily challenges: Hitman, Battle Royale and Survival ! Backup and restore your save games and credits on iCloud.
Game Center integration with ranking, leaderboard and achievements In-App purchases available for game credits, unlocking more companions, more attacks styles, new abilities, clothes and more! High quality character animations with 5 different fighting styles: Boxing, Muey-thai, Feral, Kung-fu and Karate Stunning graphics, full 3D characters, advanced lighting and an unprecedented level of detail Intuitive controls with jump, roll, attack, quick time events, super moves and more! iOS 10 support.
Equip your character, learn your fighting technique.
Brotherhood of Violence Ⅱ supports MFi controllers.
Price Development
Don't buy. The current price is
Deprecated: Function money_format() is deprecated in /var/www/virtual/kanni/controller.wtf/snippets-v2/price-development.php on line 20
$3.00 higher than usual.
MFi Controller Button Mappings
Games