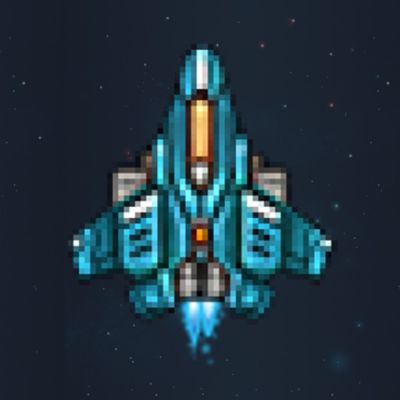 Cosmos - Infinite Space
By Alexander Repty
Controller Support
Yes, Cosmos - Infinite Space has MFi controller support!
Cosmos - Infinite Space on iOS does support controllers and is compatible with the MFI standard.
Summary & Rating
Re-live the excitement of classic arcade shooters on your iPhone, iPad or in your living room on Apple TV. Fight your way to the top of the leaderboards by shooting endless waves of enemies and space mines.
Features: * Three difficulty settings * Endless gameplay * Rapid Fire power-up to increase the rate of fire * Triple Shot power-up to maximize the spread * Speed Boost power-up to help evade enemies * Shield power-up for some breathing space * Nukes, for when the screen is just crawling with bad guys * High score leaderboards, one for each difficulty * Stage leaderboards, to see who held out the longest * A special kind of enemy - you'll know it when you see them :) * Support for all kinds of MFi game controllers * Also plays with the Apple TV Siri Remote * No in app purchases, especially no consumables * Buy once, play all you want on iPhone, iPad and Apple TV..
Cosmos - Infinite Space supports MFi controllers.
Price Development
Don't buy. The current price is $2.00 higher than usual.
MFi Controller Button Mappings
Games