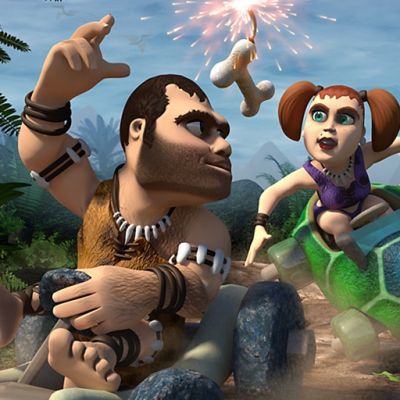 Cro-Mag Rally
By Pangea Software, Inc…
Controller Support
Yes, Cro-Mag Rally has MFi controller support!
Cro-Mag Rally on iOS does support controllers and is compatible with the MFI standard.
Summary & Rating
NETWORKED MULTIPLAYER RACING! Race other players on any device that supports Game Center.
Game Controller support! WINNER of the Best App Ever Awards for "Best Racing Game"! WINNER of the PocketGamer Silver Award! Cro-Mag Rally is the wildest racing 3D game since man invented the wheel! You are a speed-hungry caveman named Brog who races through the Stone, Bronze, and Iron Ages in primitive vehicles with primitive weapons! 9 different race tracks 11 different vehicles 9 types of powerups Network multiplayer racing, tag, and capture-the flag with 8 additional multiplayer tracks! By far the most entertaining and original racing game for the iPhone!
Cro-Mag Rally supports MFi controllers.