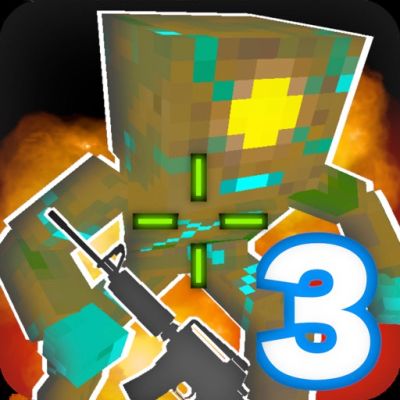 Death Blocks 3
By Fleximizer Co.,Ltd.
Controller Support
Yes, Death Blocks 3 has MFi controller support!
Death Blocks 3 on iOS does support controllers and is compatible with the MFI standard.
Summary & Rating
"Death Blocks 3" is a FPS to shoot looming zombies.
So many features were added! The place you dispatched has occupied by dreadful zombies.
The longer you stay, the more danger zombies appear Blow'em all and survive! ## Features ## Various weapon like Machingun, Shotgun, Deagle, Grenade, RPG, Knife, AR. Put the blocks and create your own building Boss battles Several types of unique zombies will be appeared.
Multiplayer mode Custom map edit mode Riding big robots.
Death Blocks 3 supports MFi controllers.
Price Development
Go ahead! The price is on it's normal level.
MFi Controller Button Mappings
Games