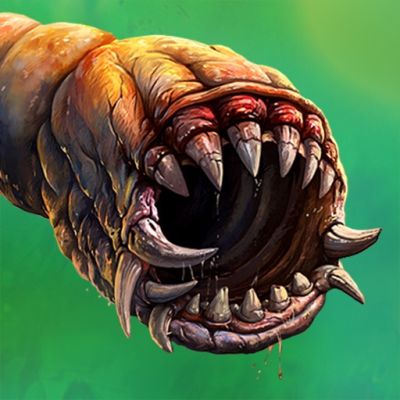 Death Worm™ Deluxe
By PlayCreek LLC
Controller Support
Yes, Death Worm™ Deluxe has MFi controller support!
Death Worm™ Deluxe on iOS does support controllers and is compatible with the MFI standard.
Summary & Rating
Meet the highly anticipated iOS version of the *ORIGINAL* Death Worm game.
Over 10,000,000 of downloads for Death Worm, 10 Million people addicted to Death Worm can't be wrong! Control the mind-boggling underground monster with your finger! What is he? An alien? An awakened prehistoric predator? Genetic monster? It is really not important for those unfortunate who have sunk into oblivion in his giant poisonous throat.
Nothing personal - it's just the predator's lunch time.
Death Worm™ Deluxe supports MFi controllers.