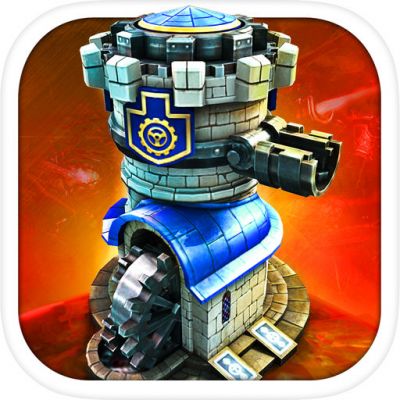 Defenders:
Tower Defense Origins
By NIVAL, INC.
Controller Support
Yes, Defenders: Tower Defense Origins has MFi controller support!
Defenders: Tower Defense Origins on iOS does support controllers and is compatible with the MFI standard.
Summary & Rating
Fight off hordes of evil mutants created by a cataclysmic event in Nival's new tower defense meets collectible card game, Defenders.
"Must play for any tower defense enthusiast." - Daniel Tack, Forbes.com "Nival has nailed the core concepts of the genre." - Jeremy Duff, GamingNexus.com "Fantastic game." - Joshua Dennison, PixelsOrDeath.com Prime World: Defenders combines classic tower defense gameplay with collectible card game elements.
Your towers, your spells and your traps are all magical cards that you can collect and upgrade.
Earning random sets of cards after each battle allows each player to create unique and exciting strategies! Freeze, burn, poison, explode and slash countless enemies attempting to stop you from gathering artifacts from the old kingdom.
Defenders: Tower Defense Origins supports MFi controllers.
Price Development
Go ahead! The price is on it's normal level.
MFi Controller Button Mappings
Games