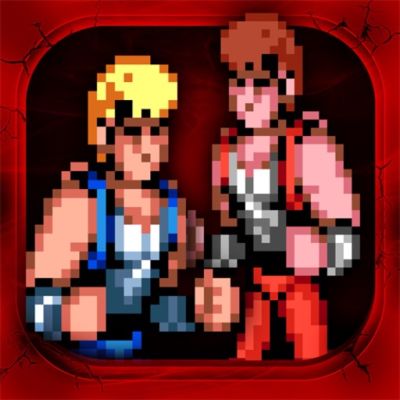 Double Dragon Trilogy
By DotEmu
Controller Support
Yes, Double Dragon Trilogy has MFi controller support!
Double Dragon Trilogy on iOS does support controllers and is compatible with the MFI standard.
Summary & Rating
A groundbreaking, uber-popular game upon its arcade debut in 1987, Double Dragon is the undisputed godfather of co-op beat 'em all! Enter Double Dragon Trilogy, a compilation specially optimized for mobiles and which includes all three installments of the beloved arcade series: Double Dragon, Double Dragon 2: The Revenge, and Double Dragon 3: The Rosetta Stone.
The first one begins with Billy and his brother Jimmy, two martial arts experts, in a mission to rescue Billy's girlfriend, Marian, who's been kidnapped by the Black Shadows Gang.
All your favorite moves are here: punches, kicks, elbows, knees, head-butts and an assortment of not-exactly-street-legal weapons.
Battle your way through all 3 titles and bask in the greatness of one of the '80s most popular arcade games! FEATURES: Two game modes: "Arcade" and "Story" Customizable controls Three difficulty levels: "Mobile", "Original" and "Expert" Achievements.
Double Dragon Trilogy supports MFi controllers.