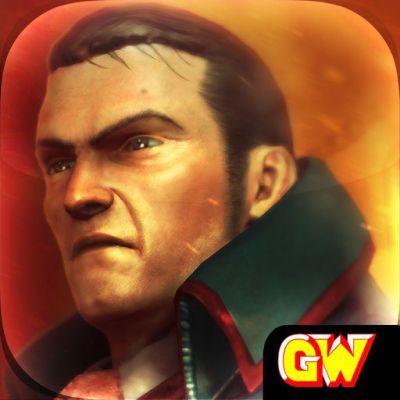 Eisenhorn:
XENOS
By Pixel Hero Games Ltd
Controller Support
Yes, Eisenhorn: XENOS has MFi controller support!
Eisenhorn: XENOS on iOS does support controllers and is compatible with the MFI standard.
Summary & Rating
POCKET GAMER - 9/10 - "This is a rich and stunning third person adventure" APPLENAPPS - 4/5 - "Simply one of the most deluxe experiences you can find in the App Store" 'Eisenhorn: XENOS' is an immersive, fully 3D adventure game, adapted from 'Xenos', the first book in Games Workshop's best-selling 'Eisenhorn' trilogy, written by award winning author Dan Abnett.
Set in the grim, dark future of Warhammer 40,000 'Eisenhorn: XENOS' lets you experience firsthand the story of Gregor Eisenhorn, an Inquisitor and member of the 'Ordo Xenos', sent out to fight and protect the Imperium of man from anything that may threaten it.
Players will get to play through and experience the events of 'Xenos' as Eisenhorn himself, exploring the vast expanse of the Warhammer 40k universe in ways never seen before.
IMPORTANT! 'Eisenhorn: XENOS' has been developed to run only for iPhone 5S, iPad Air, iPad Mini 2, iPod Touch 6th Generation and up.
Eisenhorn: XENOS supports MFi controllers.
Price Development
Go ahead! The price is on it's normal level.
MFi Controller Button Mappings
Games