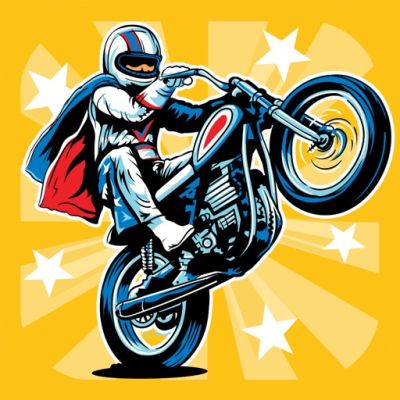 Evel Knievel
By Barnstorm Games Limi…
Controller Support
Yes, Evel Knievel has MFi controller support!
Evel Knievel on iOS does support controllers and is compatible with the MFI standard.
Summary & Rating
Have fun doing wheelies, flips, loops and many other stunts.
Negotiate flaming hoops, springboards, cranes and many other exciting obstacles.
Earn money from completing jumps to buy loads of fantastic bikes and outfits, including his iconic White and Blue leathers and the awesome Jet-Powered Stratocycle! Intuitive touch screen controls 27 Challenging Jumps in 9 Historic Locations, including; - Las Vegas - Chicago - Ontario - London 11 Amazing Bikes, including: - 250cc Scrambler - 650cc Deluxe - 750cc Ultimate - The Jet-Powered Stratocycle 8 Classic Outfits and 20 Special Helmets to collect Achievements and Leaderboards Dozens of Goals Bronze, Silver and Gold Trophies to earn on each Jump "Anybody can jump a motorcycle. The trouble begins when you try to land it!" - Evel Knievel.
Evel Knievel supports MFi controllers.