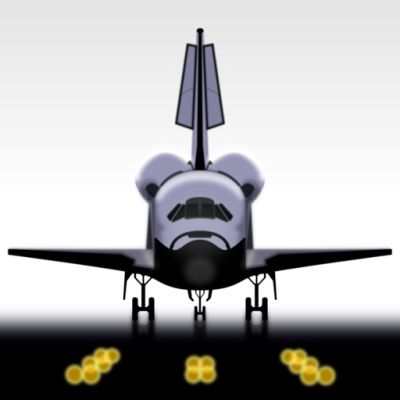 F-Sim Space Shuttle
By SkyTale Software Gmb…
Controller Support
Yes, F-Sim Space Shuttle has MFi controller support!
F-Sim Space Shuttle on iOS does support controllers and is compatible with the MFI standard.
Summary & Rating
Have you ever wondered what it's like to land the Space Shuttle? Now you can find out.
Our landing analysis and scoring system tells you exactly how to improve your next landing.
Here's what others have said about it: "Because this app is so visually exciting, so technically deep, so sophisticated, so beautifully done in its realism, effects, and documentation, it earned a perfect 5/5 rating, Outstanding." John Martellaro, Senior Editor for Reviews, The Mac Observer "I was excited to see that I can enjoy flying the space shuttle realistically also on my iPhone and complement my addiction to our Space Shuttle Mission Simulator on PC when I am on the road." Alex L., www.
Space-shuttle-mission.com "Absolutely awesome app that is a must for shuttle huggers and aspiring astronauts." Chris Bergin, Managing Editor, NASASpaceflight.com F-Sim Space Shuttle takes full advantage of modern iOS devices, but also runs smoothly on older hardware.
F-Sim Space Shuttle supports MFi controllers.