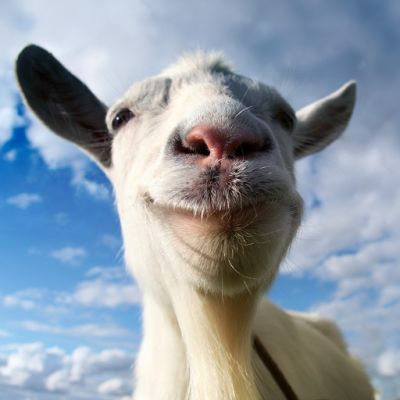 Goat Simulator
By Coffee Stain Publish…
Controller Support
Yes, Goat Simulator has MFi controller support!
Goat Simulator on iOS does support controllers and is compatible with the MFI standard.
Summary & Rating
Goat Simulator is the latest in goat simulation technology, bringing next-gen goat simulation to YOU. You no longer have to fantasize about being a goat, your mobile dreams have finally come true! Gameplay-wise, Goat Simulator is all about causing as much destruction as you possibly can as a goat.
It has been compared to an old-school skating game, except instead of being a skater, you're a goat, and instead of doing tricks, you wreck stuff.
DISCLAIMER Goat Simulator is a completely stupid game and, to be honest, you should probably spend your money on something else, such as a hula hoop, a pile of bricks, or maybe pool your money together with your friends and buy a real goat.
KEY FEATURES * You can be a goat * Get points for wrecking stuff - brag to your friends that you're the alpha goat * MILLIONS OF BUGS! We're only eliminating the crash-bugs, everything else is hilarious and we're keeping it * In-game physics that bug out all the time * Seriously look at that goat's neck * You can be a goat.
Goat Simulator supports MFi controllers.