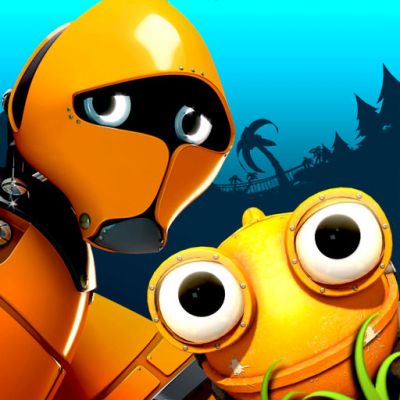 Maxim the robot
By Frozenbots
Controller Support
Yes, Maxim the robot has MFi controller support!
Maxim the robot on iOS does support controllers and is compatible with the MFI standard.
Summary & Rating
A platformer with the quality of console games! Inspired by the best retro side-scrolling games from the 90s, Maxim will bring you back to the golden age of platforming games! Run and jump to defeat the great variety of enemies.
Learn to master the gameplay: roll, jump on the walls, climb, fly, shoot, swim, sprint... And so much more! Choose your controller: Joystick, D-Pad, or Bluetooth gamepad. A 2D platformer game that takes place in the Meca World.
Travel through the tropics, Run and jump in the jungle, climb the mountain, ride in the canyons... And more! Each world has its Boss, that you will have to fight.
FEATURES : - Enjoy over 80 epic levels! - Combination of colorful 2d and 3d graphics! - Control Maxim, or any of his friends, with each their weapons and special powers! - run, jump, double jump, roll, dash, fight, fly, shoot... and much more, with an extremely fun gameplay! - Customize your robot! - Legendary boss fights! - Awesome soundtrack with more than 15 original music! - Run faster than your friends, and rank first in the leaderboard! - Find all secrets zones, pick up all coins, and unlock the bonus world! - Compatible with all Bluetooth controllers and gamepads! - Fun mini-games coming soon! - Play ad-free and offline with Premium pack Are you ready? Come and join the adventure! Download the game now and play!
Maxim the robot supports MFi controllers.
Price Development
Go ahead! The price is on it's normal level.
MFi Controller Button Mappings
Games