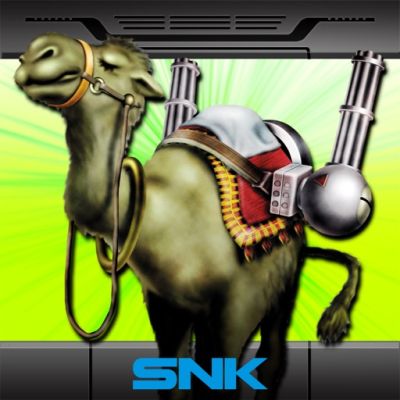 METAL SLUG X
By SNK CORPORATION
Controller Support
Yes, METAL SLUG X has MFi controller support!
METAL SLUG X on iOS does support controllers and is compatible with the MFI standard.
Summary & Rating
The masterpiece of 2D action-shooting, "METAL SLUG X", lands on iPhone/iPod touch! Foil General Morden's new coup attempt!! Features list: ■A remake of "METAL SLUG 2"! "METAL SLUG X" is an updated version of "METAL SLUG 2" with a lot of new elements for even more fun and excitement! Bosses and other enemy characters await you at different points on the battlefield, so that even players who have perfected the previous installment will enjoy this new and improved game map! ■Shoot down your enemies with new weapons!! New weapons, such as the "Iron Lizard", the "Drop Shot", and the "Enemy Chaser", have been added to the impressive METAL SLUG arsenal.
An "Arcade-Perfect" NEOGEO Port with extra features! In addition to the classic "ARCADE MODE", you can select any mission you have previously cleared and play them separately in "MISSION MODE".
You can change the position of your configuration outside of the game screen area in "Window" Mode.
Enjoy every pixel of "METAL SLUG X" with your very own custom controls! ■Engage into intense Multiplayer gameplay via Wi-Fi! Now you can enjoy "METAL SLUG X" with a friend through a Wi-Fi connection.
METAL SLUG X supports MFi controllers.