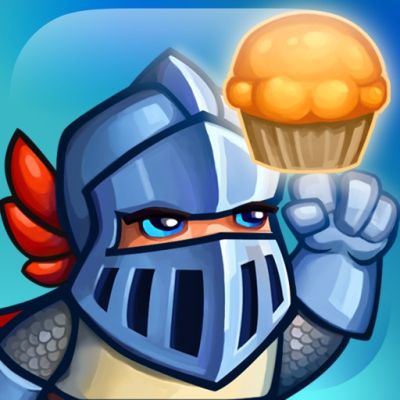 Muffin Knight
By 24seven3D
Controller Support
Yes, Muffin Knight has MFi controller support!
Muffin Knight on iOS does support controllers and is compatible with the MFI standard.
Summary & Rating
Featuring Game Center Online Multiplayer--- Enter the fairytale world of the Muffin Knight! Brought to you by the creators of GUERRILLA BOB, PREDATORS™ and AVP:Evolution.
Awarded "iPhone Game of the Week" on iTunes "Gaming App of the Day" - Kotaku "This is a leaping, blasting, clawing slice of fun" - PocketGamer, Silver Award "Much like muffins, Muffin Knight is sweet, simple, and dangerously addicting, and you can never go wrong with rainbow-shitting unicorns" - Kotaku Fertilize the forest with the unicorn, cover the sky with black holes, flood the world with candy, but just get the muffins back! Muffin Knight is an arena based action-packed platformer with stunning visuals and a myriad of fairytale characters, each with their own unique abilities, which gain strength as you advance.
The old fairy promises to turn him back into a boy when he gets all the muffins back.
Discover a colorful and enthralling world, with magical hand drawn artwork CUTE AND CUDDLY Play as 18 different characters, each with their unique special attacks Make your way through swathes of dragons, turtles, werewolves, ghosts, bats, goblins and other cute fluffy creatures DEPTH OF GAMEPLAY Level up, unlock new characters and upgrade their abilities 6 perks will bring you extra abilities during your quests for the muffins EPIC BOSS BATTLES In the end, you'll have to prove your skills by defeating the evil lava king ONLINE CROSS-PLATFORM MULTIPLAYER Challenge everyone playing on an iPhone, iPod touch, iPad or Mac, in intense head-to-head multiplayer matches.
Muffin Knight supports MFi controllers.