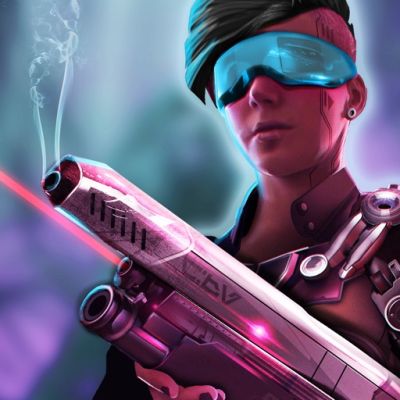 Neon Chrome
By 10tons Ltd.
Controller Support
Yes, Neon Chrome has MFi controller support!
Neon Chrome on iOS does support controllers and is compatible with the MFI standard.
Summary & Rating
Get This Now: TouchArcade 5/5 Kickmygeek.com 9/10 148apps.com 4.5/5 Neon Chrome is an infinite twin-stick top-down shooter with procedurally generated levels and destructible environment.
Choose your character, enter the elevator and try to bring down the Overseer - again and again.
Neon Chrome is an endless symphony of fight, die, improve and repeat - many players have over 100 hours logged! Neon Chrome is high end game filled with massive explosions, destructible environment, countless bullets and rich AI behavior.
Procedurally generated levels - true endless replayability - Completely destructible environment - Persistent RPG-like character development using loot from your runs - Enemies ranging from security guards to massive boss hover tanks - Perk system in the form of cybernetic enhancements - Discover.
Neon Chrome supports MFi controllers.