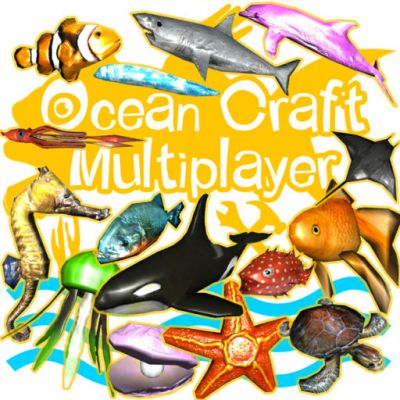 Ocean Craft Multiplayer Online
By Stephen Allen
Controller Support
Yes, Ocean Craft Multiplayer Online has MFi controller support!
Ocean Craft Multiplayer Online on iOS does support controllers and is compatible with the MFI standard.
Summary & Rating
Online underwater adventure! - Battle, befriend, build and dress up your fish! Craft, battle and build underwater as a sea creature online with players around the world! Beautiful 3D map environments, Marine, Atlantis, Castle, FishBowl, Tribute, City, Lighthouse and Graveyard Team up to complete quests and battle enemy Piranha and Sharks for shiny experience coins.
Be unique, customise and dress up your characters skin, trail colour and perk.
Cheaters and players using bad language may be banned from all my games, you have been warned !.
Ocean Craft Multiplayer Online supports MFi controllers.
Price Development
Go ahead! The price is on it's normal level.
MFi Controller Button Mappings
Games