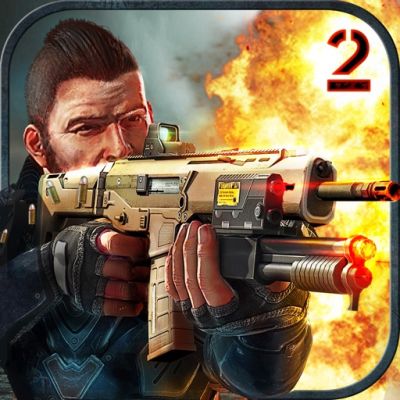 Overkill 2
By Craneballs s.r.o.
Controller Support
Yes, Overkill 2 has MFi controller support!
Overkill 2 on iOS does support controllers and is compatible with the MFI standard.
Summary & Rating
Do you like guns? Then you will love Overkill 2! Over 50 realistic 3D guns are waiting for you in this shooter, ready to be upgraded and used in intensive battles.
It takes you to the city occupied by a deadly faction where only you and your gun can make a difference.
Be ready to customize and fire pistols, shotguns, assault and sniper rifles, and heavy machine guns.
If you're aiming for a big boom then the mounted grenade launcher is the right baby for you! And when the situation gets really nasty, make sure to call for an air strike and rain destruction at the most resistant of foes! The greatest features of Overkill 2 in a nutshell: * 50 realistic 3D guns that are most used in today's global warfare * Multiple weapon upgrades with tactical use * Intensive shooter action with stunning graphics * Four unique battlefields * Vast arsenal of armors and equipment * Unique mix of easy controls and challenging gameplay * Combat shotguns, submachine guns, pistols, assault rifles, heavy machine guns.
Overkill 2 supports MFi controllers.
Price Development
Go ahead! The price is on it's normal level.
MFi Controller Button Mappings
Games