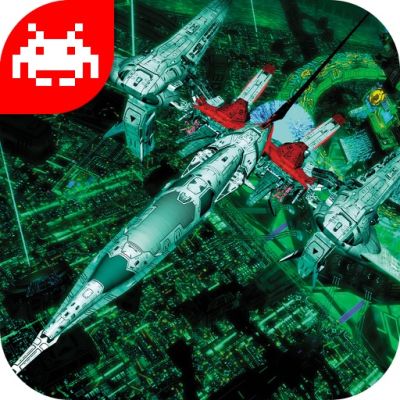 RAYCRISIS
By TAITO Corporation
Controller Support
Yes, RAYCRISIS has MFi controller support!
RAYCRISIS on iOS does support controllers and is compatible with the MFI standard.
Summary & Rating
Support MFi Bluetooth controllers!! Key configuration is also possible! You can place 'Shot', 'Laser' and 'Special attack' on your easy-to-operate button! -Possible to select auto shot when using controller! -When using the controller, you can change the speed of your own machine in Remix Mode from 'Move Ratio' of 'OPTION'.
In addition to the classic soundtrack, this edition includes arrange BGM recorded in 2000 by TAMAYO! *Added a arranged BGM by YU SHIMODA(ZUNTATA) to ARCADE MODE! Enjoy the cutting edge ZUNTATA sound! Using Option setting, you can choose Original BGM or Arranged BGM. -Currently, you can listen surely by choosing the FUNCTION PART or INTELLIGENCE PART in the stage selection of ARCADE MODE. If it is from 'ALL', you may not be able to listen while the stage is randomly set.
Difficulty Modes Added! A total of 8 difficulty modes are now available, ranging from Very Easy to Very Hard.
High difficulty can aim high scores! *Don't miss the three endings and true bosses! *Game Center Compatibility! Individual rankings have been prepared for each ships and for each game mode.
RAYCRISIS supports MFi controllers.