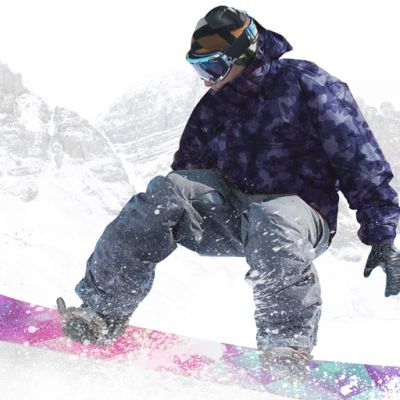 Snowboard Party
By Do More Mobile, LLC.
Controller Support
Yes, Snowboard Party has MFi controller support!
Snowboard Party on iOS does support controllers and is compatible with the MFI standard.
Summary & Rating
Snowboard Party brings the thrill of snowboarding to your mobile device! Get ready to ride the downhill slopes at extreme speed and catch some big air to perform the craziest tricks in 21 completely unique adrenaline-filled mountains/locations.
Jump on your board, learn new moves and improve your snowboarding skills to land sick freestyle trick combos and rack high scores! Experience snowboarding like never before! Play with your friends using the new online multiplayer mode or challenge riders from all over the world using the online leaderboards.
FREESTYLE Freestyle is all about the tricks! Perform the sickest tricks using natural and man-made park features such as rails, ski jumps, boxes, logs, rocks and innumerable other objects! Create new freestyle trick combos to hit higher scores while in the trick parks.
LEARN TO SNOWBOARD Over 50 unique tricks to master and hundreds of combinations.
Snowboard Party supports MFi controllers.