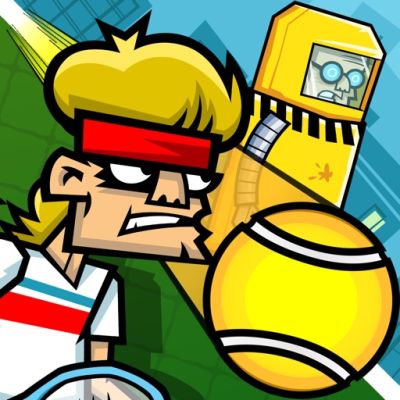 Tennis in the Face
By 10tons Ltd.
Controller Support
Yes, Tennis in the Face has MFi controller support!
Tennis in the Face on iOS does support controllers and is compatible with the MFI standard.
Summary & Rating
Ly/tennisintheface REVIEWS: "10tons knows how to create a hilariously good time, complete with excellent level design, ridiculous characters, and an almost believable fake energy drink." - GameZebo 4/5 "The entire game is bursting with polish with great art design, and finely tuned physics engine." - Apple'N'Apps 4/5 "It's fun, interesting and never stopping to question if it's crazy or not." - Bunch of Gamers 4/5 DESCRIPTION Tennis in the Face is a hilarious bouncer-game where you save the city from the evil Explodz Inc. with your extraordinary tennis skills.
The more enemies you knock out with a single serve, the higher your score! Win levels to move to the next district and towards your ultimate goal: The destruction of Explodz mega-factory.
Join ex-tennis-pro star Pete Pagassi in his quest to save the city from the grasp of Explodz! FEATURES - Easy to pick-up bouncer gameplay - Hilarious ragdoll characters - Slow motion level finales - Over 100 levels plus bonus game modes - A dozen challenging Game Center achievements - Game Center leaderboards LINKS Trailer: bit.
Ly/tennisintheface Learn about the game: tennisintheface.com Learn about Explodz: explodz.com.
Tennis in the Face supports MFi controllers.