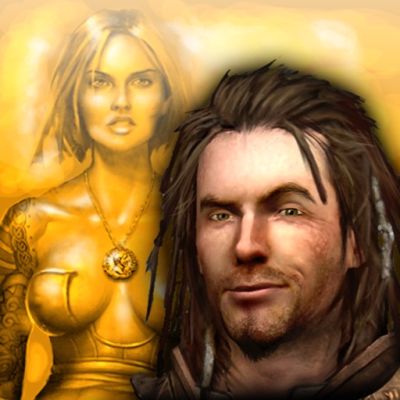 The Bard's Tale
By inXile Entertainment
Controller Support
Yes, The Bard's Tale has MFi controller support!
The Bard's Tale on iOS does support controllers and is compatible with the MFI standard.
Summary & Rating
1 RPG in 75 countries, including USA, UK, Australia, Canada, France, Germany, Italy, Spain, Russia, Japan, and China! Sync your saved games between iOS and Mac! Includes classic games trilogy! They said it couldn't be done a full-scale massive 3D epic role-playing game on iOS! See why it's the BIGGEST iOS game ever made! "The Bard's Tale is easily the funniest game I've ever played, and I've played all the funny games out there." - IGN You are the Bard, a selfish rogue weary of pointless sub-quests and rat-infested cellars.
Through magical song you summon characters to join your quest for coin and cleavage! "Ready your weapon and bladder as you embark on this ridiculously addicting quest and the funniest adventure of the year, The Bard's Tale" - Game Chronicles Prepare to immerse yourself in over 20-30 hours of adventure, featuring: 50 enemy types A vast world to explore with towns, wild forests, rivers, castles, towers, secret dungeons, snowy mountains, caverns, haunted tombs and more A full cast of bizarre NPC's Over a dozen special boss enemies to defeat 16 magical characters to discover and then summon at will to aid you Over 150 unique items of weaponry, armor, instruments, tokens, artifacts and loot! More Song.
The Bard's Tale supports MFi controllers.