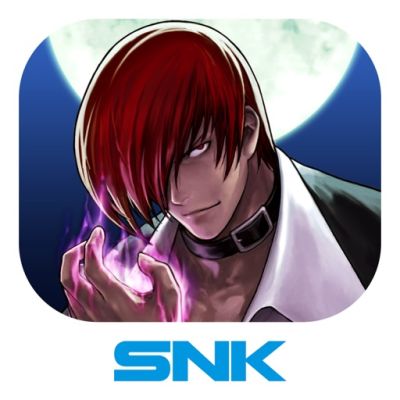 THE KING OF FIGHTERS-i 2012
By SNK CORPORATION
Controller Support
Yes, THE KING OF FIGHTERS-i 2012 has MFi controller support!
THE KING OF FIGHTERS-i 2012 on iOS does support controllers and is compatible with the MFI standard.
Summary & Rating
32 playable characters!! Fight against the strongest players from all over via Wi-Fi Network!! 6 different game modes available in SINGLE MODE to enjoy the game for hours and hours even alone! Simple Commands allow to easily perform any type of combo! The 2D versus fighting game "KOF-i" returns on iPhone / iPod touch with tons of new content like never before!! ■VS BATTLES FROM ALL OVER VIA WI-FI A"RANK VERSUS" Mode, in which your player ranking changes depending on your number of victories and losses, as well as a "FRIEND VERSUS" Mode, where your rank is not reflected, are available.
Even novice players in fighting games will be able to release various Special Moves, Super Special Moves, NEOMAX Super Special Moves, and other complex moves in one touch.
With the Simple Commands, you can easily perform many of the game's fancy combos!! *Please refer to "TUTORIAL" Mode for an explanation of these commands.
ADDITION OF TONS OF NEW TRADING CARDS, ILLUSTRATIONS, AND OTHER EXTRA CONTENT Plenty of new Trading Cards along with new Illustrations have been added to this latest release! Moreover, "KOF-i 2012" includes rough sketches and illustrations that can only be seen here, which fans cannot afford to miss! ■SIMULTANEOUS RELEASE OFADDITIONAL CHARACTERS 2 additional characters, "NESTS-Style KYO" and "IORI with the Power of Flames" are available to download!
THE KING OF FIGHTERS-i 2012 supports MFi controllers.
Price Development
Don't buy. The current price is $2.00 higher than usual.
MFi Controller Button Mappings
Games