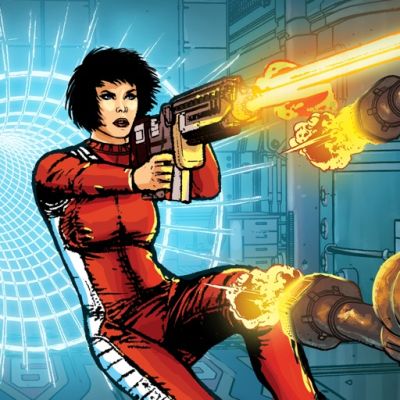 Time Recoil
By 10tons Ltd.
Controller Support
Yes, Time Recoil has MFi controller support!
Time Recoil on iOS does support controllers and is compatible with the MFI standard.
Summary & Rating
Time Recoil is a top-down shooter where you kill to slow time, dominate slow motion gunfights, and trigger devastating special moves.
The satisfaction of punching through walls while time slows down is beyond words to describe - you must experience it yourself! Originally created for PCs and consoles, Time Recoil offers a rarely seen experience on mobile.
Choose between innovative single-stick touch controls or use your MFi-controller! Time Recoil is a high end game filled with massive explosions, destructible environment, countless bullets and rich AI behavior.
Unique slow motion gun fights - Story mode with over 50 hand crafted levels - Time Attack mode with leaderboards and star challenges - Completely destructible environment - A wide array of enemy types.
Time Recoil supports MFi controllers.
Price Development
Don't buy. The current price is $5.00 higher than usual.
MFi Controller Button Mappings
Games