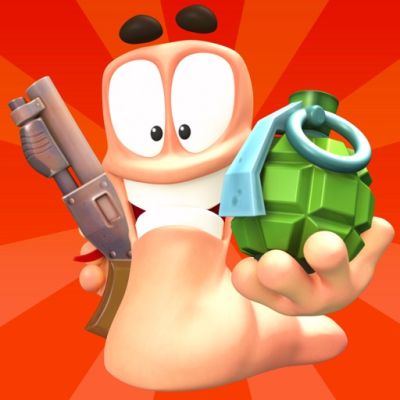 Worms3
By Team17 Digital Limit…
Controller Support
Yes, Worms3 has MFi controller support!
Worms3 on iOS does support controllers and is compatible with the MFI standard.
Summary & Rating
Turn on the card mode and alter the start and end of each turn by the playing of strategic cards.
Which will fit in with your style of play? Show off your skills by earning Achievements! A delightful blend of both the simple and complex, these goals have been deliberately engineered to push you and your wormy skills to the limits! PLAY online with asynchronous multiplayer warfare.
CUSTOMIZE your squad and make them unique with a huge amount of customizable elements new to iOS! INCOMING! All your old favourite weapons plus six new ones on iOS, including a couple of returning classics such as the Old Lady and the Homing Pigeon! BE THE BEST and worm your way to the top of the Leaderboards across all major game modes including single player as well as asynchronous online ranked matches.
Link up to Apple TV and play on one device with up to four players on the big screen.
Worms3 supports MFi controllers.