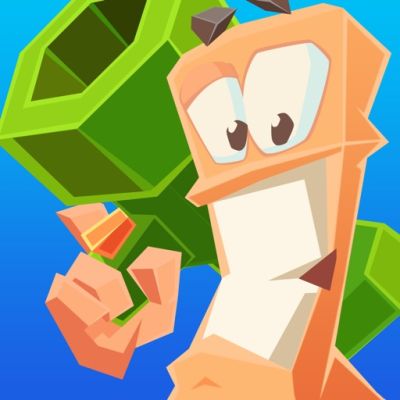 Worms™ 4
By Team17 Digital Limit…
Controller Support
Yes, Worms™ 4 has MFi controller support!
Worms™ 4 on iOS does support controllers and is compatible with the MFI standard.
Summary & Rating
Players can collect more than a hundred weapon upgrades to make their worms more powerful! Weapon upgrades can be mixed and matched to better suit the player's strategy.
80 Single Player Missions: Test your skills against 80 single player missions.
Missions are designed not only to provide the player with hours of enjoyment, but also to teach the finer points of Worms playing strategy! Factions: Each player in the game chooses an allegiance, fighting under the banner of Red or Blue! The daily tug of war competition pits faction against faction, with the winners reaping the benefits of extra in-game rewards! World Events: Each week dynamic events take place around the game's world map.
The player enters into these events and competes against other players, with the aim of representing their faction and earning prizes for fellow faction members.
Worms™ 4 supports MFi controllers.