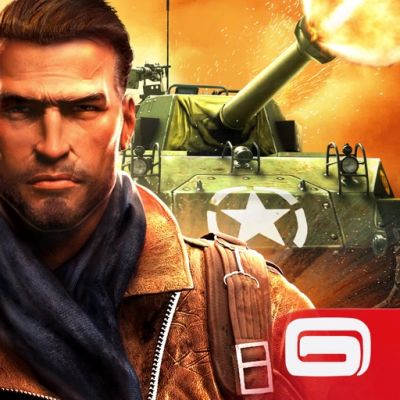 Brothers in Arms® 3
By Gameloft
Controller Support
Yes, Brothers in Arms® 3 has MFi controller support!
Brothers in Arms® 3 on iOS does support controllers and is compatible with the MFI standard.
Summary & Rating
> Unlock game-changing perks by playing with each weapon class! > A soldier's only as deadly as his weapon.
Be sure to upgrade yours as often as possible! EXPERIENCE UNIQUE SINGLE-PLAYER SQUAD-BASED COMBAT > Use your brothers to gain a tactical advantage! > Employ their diverse abilities: Air Strike, Molotov, Rocket Blast, Mortar Fire and many more.
Upgrade them into seasoned soldiers: damage output, ability cooldown, HP pool, AoE ability damage and more! DIVE INTO EXHILARATING ACTION GAMEPLAY > Smooth cover-based 3rd-person action with free movement.
PICK YOUR FAVORITE WEAPON > Unlock new weapons and turn them into the ultimate arsenal with fire rate, recoil, reload speed or clip-size upgrades! > Discover the game-changing power of experimental weapons! > Wreak havoc with their cool abilities: Triple or Infinite Bullets, Electric Discharges and more! ENJOY EYE-CATCHING VISUAL EFFECTS > Stunning indoor and outdoor settings.
Brothers in Arms® 3 supports MFi controllers.
Price Development
Go ahead! The price is on it's normal level.
MFi Controller Button Mappings
Games