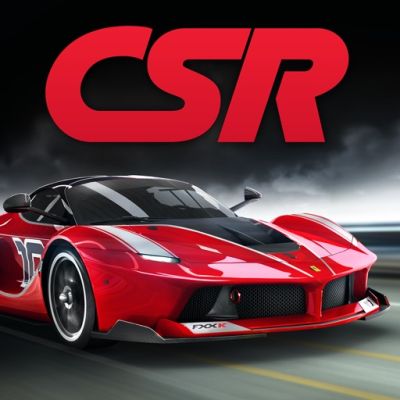 CSR Racing
By NaturalMotion Games…
Controller Support
Sorry, CSR Racing has no MFi controller support!
CSR Racing on iOS does not support controllers and is incompatible with the MFI standard.
Get notified
We can notify you when CSR Racing adds controller support!
Summary & Rating
The ultimate drag race in the city streets, featuring over 100 licensed cars, stunning graphics and addictive gameplay.
RACE OVER 100 LICENSED CARS from the world's most prestigious car manufacturers including McLaren, Bugatti, Aston Martin, Hennessey and Koenigsegg.
CUSTOMISE your cars and boost your race winnings with cool custom paint, plates and decals.
CSR Racing's stunning graphics look best on iPhone 6.
Price Development
Go ahead! The price is on it's normal level.
Games