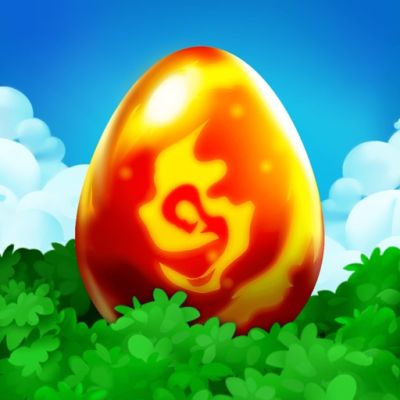 Dragon City - Breed & Battle!
By Socialpoint
Controller Support
Sorry, Dragon City - Breed & Battle! has no MFi controller support!
Dragon City - Breed & Battle! on iOS does not support controllers and is incompatible with the MFI standard.
Get notified
We can notify you when Dragon City - Breed & Battle! adds controller support!
Summary & Rating
Ready to take on the hottest battle game and to train fire-breathing dragons to your will? Are you the one to claim the title of top Dragon Master in the world? Build your city, and prove your might! Build a Dragon City on floating islands and fill it with farms, habitats, buildings and dragons! Collect and train your cute babies and evolve them into impressive battle beasts that will defend you in the PvP Arenas! Join forces with other Dragon Masters in Alliances, interact in the chat, participate in Alliance events, and unlock exclusive rewards.
You can also obtain dragons from exclusive events! FEATURES - Complete the Dragon Book! There are over 500 dragons to breed and collect to make your city grow! - New dragons join the game every week through breeding events and special islands.
Enjoy the adventure at the Dragon Quests and play against other Masters in the PvP Arenas to collect exclusive dragons, claim Warrior's Chests, and climb up the leaderboards! - Summon dragons from a magical world at the Tree Of Life and try their skills.
What are you waiting for? Join the battle: Build your city today! If you already love our game Drop us a nice review :) Dragon City is FREE to download and FREE to play.
Price Development
Go ahead! The price is on it's normal level.
Games