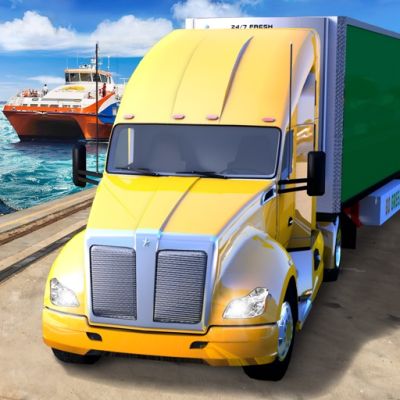 Ferry Port Car Parking Sim
By Play With Games Ltd
Controller Support
Yes, Ferry Port Car Parking Sim has MFi controller support!
Ferry Port Car Parking Sim on iOS does support controllers and is compatible with the MFI standard.
Summary & Rating
The Ferry Port welcomes you and challenges you! Drive around realistic looking harbour, explore its nooks and crannies and most of all complete your job quickly and efficiently! You will be scored after each task and the better you do, the faster you progress! You will have to complete multiple precision driving mission in diverse and unique vehicles.
Each one handles differently and discovering their strong and weak points will be up to you! Park Cars, Trucks, Caravans and Busses on the Ferry deck, and take care of the important driving jobs 4 AWESOME VEHICLES TO DRIVE You can choose between a pickup truck, a tourist coach, a freight truck and a SUV towing a caravan.
Learn to control all of them and be careful not to crash! REALISTIC PHYSICS Harnessing the power of our true physics engine, each car feels different to drive so you'll need to adapt and learn "On the job" to park without causing any damage! MANY FUN MISSIONS A large number of increasingly challenging Precision Parking Missions to complete.
Each mode has separate leaderboards to make for totally fair competition! GAME FEATURES 4 Unique Vehicles: Pickup Truck, SUV.
Ferry Port Car Parking Sim supports MFi controllers.
Price Development
Go ahead! The price is on it's normal level.
MFi Controller Button Mappings
Games