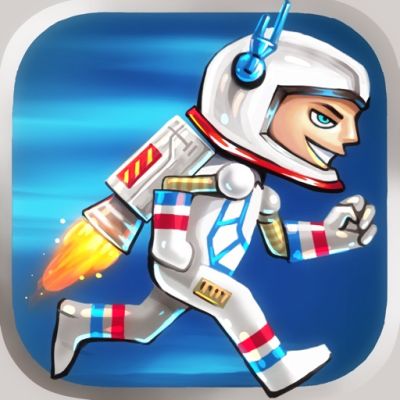 Galaxy Run
By Spiel Studios
Controller Support
Yes, Galaxy Run has MFi controller support!
Galaxy Run on iOS does support controllers and is compatible with the MFI standard.
Summary & Rating
SPOILER: Not an Endless Runner! Spiel Studios brings to you a brand new action packed space adventure to help get Rez home.
An easy, addictive and interesting one-touch, single-screen gameplay, with over 350 levels, called Galaxy Run.
Jim Squires: "I'll be damned if this trailer doesn't have me itchin' to try Galaxy Run out..." Dave Flodine: 4/5 "Galaxy Run is a epitome of a bite-sized platformer. It looks like they might have hit the ground running with the right formula..." Evan Killham: 4/5 "Galaxy Run Delights In Sending Its Homesick Astronaut Plunging To His Doom..." Harry Slater: "I urge you with every fibre of my being to turn the sound up for the trailer for Spiel Studios's auto-running platformer Galaxy Run" Selected among the Best Games of the Year by Apple! HIGHLIGHTS - Auto-Running, Single-Screen levels - Easy to learn One-Tap gameplay - Over 350 total levels with 90 extreme levels - Leaderboards.
Galaxy Run supports MFi controllers.
Price Development
Go ahead! The price is on it's normal level.
MFi Controller Button Mappings
Games