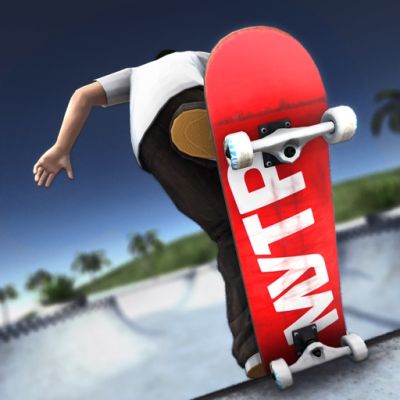 MyTP Skateboarding - Free Skate
By randerline gmbh
Controller Support
Yes, MyTP Skateboarding - Free Skate has MFi controller support!
MyTP Skateboarding - Free Skate on iOS does support controllers and is compatible with the MFI standard.
Summary & Rating
Welcome to the streets of Randertown - no crazy bling bling, simply amazing and real skateboard action! Grab your board and explore the huge playground fully packed with rails, ledges, stairs, skateparks, half- and quarter pipes, big airs and sheer endless run possibilities! Find the "Competition" and "Own the Spot" locations where you have to master the challenges in order to improve your overall skills or just skate through the streets and parks and show the world your best tricks utilizing the instant replay option which lets you share your action immediately.
So what are you waiting for? Gear up and let`s go!! FEATURES - Full skateboarding action - One huge level with several skateparks, halfpipes, bowls and much more! - "Competition" and "Own the Spot" challenges - Male/Female character with 6 unique styles - 19 unique skateboards - Free skate mode - Tilt- or virtual joystick navigation - MFI Controller support - Replay with video and picture export - 3D Touch support - Game Center leaderboard - English language 3D TOUCH If you grab your board, you can press more deeply / harder to tweak and style your tricks.
OPTIMIZED MyTP Skateboarding - Free Skate graphics are optimized for 6th generation iPod touch, iPhone SE, iPhone6, iPhone 6 Plus, iPhone 6s, iPhone 6s Plus, iPhone 7, iPhone 7 Plus, iPad Air 2, iPad mini 4 and iPad Pro.
IN APP - FULL PACKAGE The game offers an full-package via In-App purchase to get permanent and unlimited access to every Location, Skateboard and Character-Style.
MyTP Skateboarding - Free Skate supports MFi controllers.
Price Development
Go ahead! The price is on it's normal level.
MFi Controller Button Mappings
Games