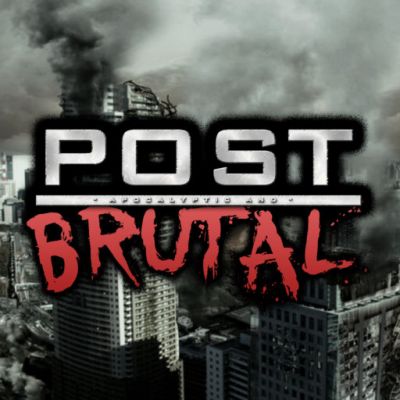 Post Brutal:
Apocalyptic Zombie Action RPG
By HELL TAP ENTERTAINME…
Controller Support
Yes, Post Brutal: Apocalyptic Zombie Action RPG has MFi controller support!
Post Brutal: Apocalyptic Zombie Action RPG on iOS does support controllers and is compatible with the MFI standard.
Summary & Rating
POST APOCALYPTIC AND BRUTAL Post Brutal is a 3D action RPG experience that puts you at the centre of the zombie apocalypse.
Your choices will shape the future of the disaster struck city that wants you dead. ================= PREMIUM UPGRADES ================= Post Brutal is completely free to download! You can play Patrol missions, access the hub town, level up your character, and unlock almost all weapons and equipment without purchasing any of the premium upgrades! Player customisation is a premium feature but is temporarily available during the tutorial missions.
Finally, Post Brutal must be online unless you unlock the "Play Offline Without Ads" IAP. You can choose to upgrade any of these features whenever you like! ============== LOCALIZATIONS ============== English is the only language officially supported.
As a convenience to our international players, we have implemented automatic translations in Spanish, Italian, German, French, Portuguese, Russian, Simplified Chinese, Korean and Japanese.
Post Brutal: Apocalyptic Zombie Action RPG supports MFi controllers.
Price Development
Go ahead! The price is on it's normal level.
MFi Controller Button Mappings
Games