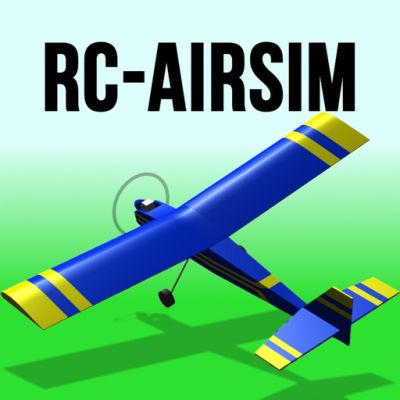 Controller Support
Yes, RC-AirSim has MFi controller support!
RC-AirSim on iOS does support controllers and is compatible with the MFI standard.
Summary & Rating
Luckily, in RC-AirSim, plane crashes are free! Pro Tip: If you are a novice r/c pilot, start with the Slowmowatt in 3 Channel control mode.
RC-AirSim has been used successfully by many r/c pilots to learn how to fly a model airplane.
RC-AirSim is a favorite of radio-controlled model airplane pilots worldwide because it excels where it matters most: realistic flight dynamics and aerodynamics! Tired of "Simulators" that feel unrealistic and fly like an arcade game? Try RC-AirSim! Experienced R/C pilots say that RC-AirSim feels and flies like an actual r/c model airplane! R/C pilots, don't let your skills get rusty when you are away from the flying field: practice with RC-AirSim.
New to the hobby of r/c model airplanes? Learn on RC-AirSim first and make the maiden flight of your first r/c plane a successful one.
RC-AirSim supports MFi controllers.
Price Development
Go ahead! The price is on it's normal level.
MFi Controller Button Mappings
Games