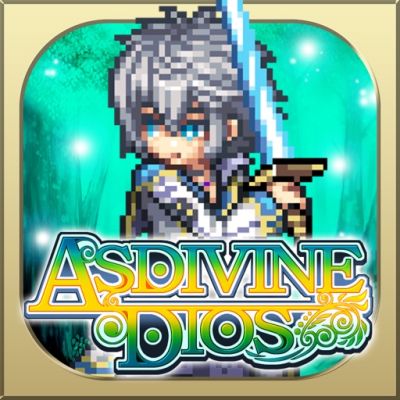 RPG Asdivine Dios
By Kotobuki Solution Co…
Controller Support
Yes, RPG Asdivine Dios has MFi controller support!
RPG Asdivine Dios on iOS does support controllers and is compatible with the MFI standard.
Summary & Rating
Welcome to the new Asdivine and get ready as a tale about divine encounters with mankind and mankind's encounters with the divine is about to unfold... - An Adventure of Divine Proportions! Among the many worlds the deities have created, there is one world that abounds with life known as Asdivine.
When a spate of disturbances erupts across the globe and an ever spreading murk threatens to destroy it, Izayoi, the deity of Asdivine himself, takes up his cause to save the world he created with his own hands.
Suffering from a loss of his own divine powers, is there any hope he can he succeed? Find out as the curtain raises on this adventure of divine proportions! - A New Benchmark in Quality Following in the footsteps of the critically acclaimed Asdivine Hearts, Asdivine Dios further enhances its palette of visual expressions.
The actual price might differ depending on the region.
RPG Asdivine Dios supports MFi controllers.
Price Development
Go ahead! The price is on it's normal level.
MFi Controller Button Mappings
Games