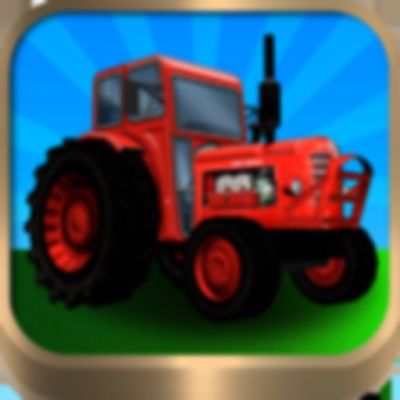 Tractor Farm Driver 3D Farming
By Catmoon Productions…
Controller Support
Yes, Tractor Farm Driver 3D Farming has MFi controller support!
Tractor Farm Driver 3D Farming on iOS does support controllers and is compatible with the MFI standard.
Summary & Rating
Become a professional tractor driver in this spectacular, FREE 3D tractor driving simulator game! Advanced and detiled 3D terrain with brand new environment, living animals, traffic, UFO-s and lot of funny elements to explore! Have you ever dreamt about to drive a tractor in a farm? Maybe in your childhood, or even a bit later, in yout older ages? Some of ours feel the same ! The wait is over, now you have the chance to live your dreams and try to be the best Farm Driver in this FREE, 3D game!! This farm is very funny, living animals, realistic 3D enviroment and other exciting elements are waiting for you! --------------------- The game is in the top everywhere in EU! Thanks for your support! There are 2 game modes: PRACTICE Free to play, without limitations.
It's the best place to learn and feel how to drive your tractors.
Drive around the farm with different cargos, on 30 levels and 7 different tractors.
Enjoy the peaceful countryside feeling when driving your tractors on this realistic farm.
Tractor Farm Driver 3D Farming supports MFi controllers.
Price Development
Go ahead! The price is on it's normal level.
MFi Controller Button Mappings
Games