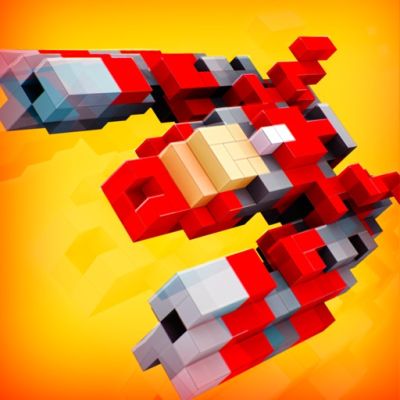 Twin Shooter - Invaders
By eRepublik Labs Limit…
Controller Support
Yes, Twin Shooter - Invaders has MFi controller support!
Twin Shooter - Invaders on iOS does support controllers and is compatible with the MFI standard.
Summary & Rating
BOOM! Welcome to Twin Shooter, the old school space shmup where YOU CAN SHOOT YOURSELF! Fight increasingly difficult waves of invaders controlling two starships that are facing each other.
Shoot enemies before they get you but beware, because your ships can also shoot each other! Try conquering the high scores by yourself or bring a friend and play on the same device with the 2 player cooperative mode.
Please navigate through the menu options by touching the screen as you would when the controller is not connected to the device.
Connect to Game Center to ensure that you can recover the ships you unlock in the case that you uninstall the game and reinstall in the future, or if you want to play with the same ships on your iPhone and your iPad!
Twin Shooter - Invaders supports MFi controllers.
Price Development
Go ahead! The price is on it's normal level.
MFi Controller Button Mappings
Games