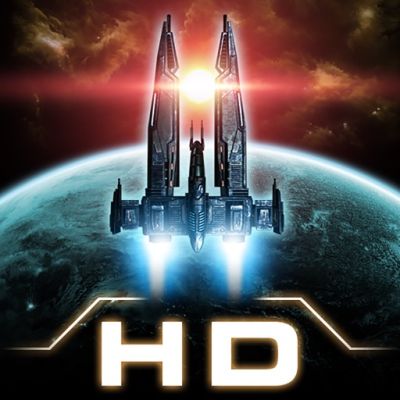 Galaxy on Fire 2™ HD
By FISHLABS
Controller Support
Yes, Galaxy on Fire 2™ HD has MFi controller support!
Galaxy on Fire 2™ HD on iOS does support controllers and is compatible with the MFI standard.
Summary & Rating
THE #1 OPEN WORLD SCI-FI ACTION GAME Galaxy on Fire 2™ HD is a premium-quality 3D space combat and trading simulation with adventure and RPG elements.
Take over the role of the hot-headed space war veteran Keith T. Maxwell and save the galaxy from its impeding destruction by the hands of devious alien raiders, ruthless space pirates and power-crazy madmen! A CONTINUOUS STREAM OF NEW ADVENTURES Take on new adventures and face new challenges with the extensive new expansion pack Supernova™ and the critically acclaimed first add-on Valkyrie™! Fly new space ships, mount new weapons, meet new characters, visit new star systems and experience new campaigns with a combined playing time of more than 20 hours! In addition, you can also purchase your own space station, the infamous Kaamo Club, in order to store tons of items and park or even pimp your favourite ships.
TRUST THE MEDIA The international press loves Galaxy on Fire 2™ HD and calls it "The best space shooter in the App Store", "a Freelancer for the iPhone" and "a must-have for the heavy gamer on the go".
Galaxy on Fire 2™ HD supports MFi controllers.
Price Development
Go ahead! The price is on it's normal level.
MFi Controller Button Mappings
Games