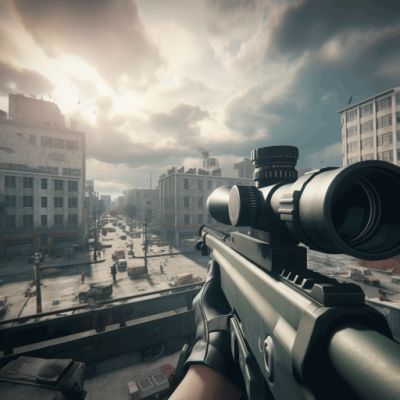 Kill Shot Bravo:
Sniper Games
By Deca Live Operations…
Controller Support
Sorry, Kill Shot Bravo: Sniper Games has no MFi controller support!
Kill Shot Bravo: Sniper Games on iOS does not support controllers and is incompatible with the MFI standard.
Get notified
We can notify you when Kill Shot Bravo: Sniper Games adds controller support!
Summary & Rating
Play the #1 FPS Shooting Sniper Game on Mobile! Arm yourself with deadly assassin sniper weapons, assault rifles, machine guns and the latest military gear to complete covert combat missions deep inside enemy territory! OVER 2400 MISSIONS Trained as a Special Forces soldier you will navigate secret missions across the globe, eliminating hostile forces and terrorist organizations that stand in the way of a peaceful world.
Move through environments to find the best sniper vantage points and take the all-important Kill Shot! Commandeer vehicles to turn the tide of battle! Navigate close quarter combat down narrow alleys in the back of a jeep, or take out hostile threats by air in hazardous helicopter missions! Complete breach missions to enter occupied buildings and clear them of any threat! Survive a full on enemy attack in multiplayer assault missions and outshoot your opponent.
Fire! JOIN ALLIANCES AND BOUNTY EVENTS Build powerful alliances with other players and help each other to be successful completing the high risk missions.
Friends can join you on missions, spotting the targets and assisting you to terminate enemies.
Price Development
Go ahead! The price is on it's normal level.
Games