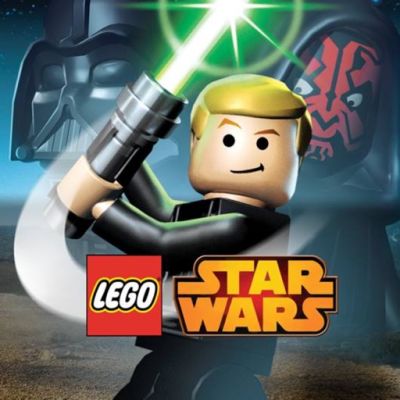 LEGO® Star Wars™:
TCS
By Warner Bros. Enterta…
Controller Support
Yes, LEGO® Star Wars™: TCS has MFi controller support!
LEGO® Star Wars™: TCS on iOS does support controllers and is compatible with the MFI standard.
Summary & Rating
Experience the entire collection that combines the original LEGO Star Wars: The Video Game and the sequel LEGO Star Wars II: The Original Trilogy for hours of epic Star Wars content and fun gameplay all from your iOS device! Begin your adventure in Star Wars: Episode I The Phantom Menace and journey through all six episodes in the whimsical style and humor of LEGO. May the bricks be with you! This game is filled with content! You'll need 1.44gb of available space on your device if you install over wifi, but only 735mb of space if you download on your computer and then sync.
FORCE POWERS Which side of the Force will you use? Both dark and light side characters have their own unique Force abilities.
Will you use a Force Throw to defeat the Jedi or choose your Lightsaber and Force Push to take down the evil Empire? LEGO STYLE GAMEPLAY Smash objects into LEGO bricks and switch characters on the fly as you play through different story levels.
Create your own Star Wars character mash-ups like Han Windu and Lando Amidala! DYNAMIC CONTROL STYLES Switch between "Classic" and "Touch Screen" controls to find the play-style that suits you best.
LEGO® Star Wars™: TCS supports MFi controllers.
Price Development
Go ahead! The price is on it's normal level.
MFi Controller Button Mappings
Games