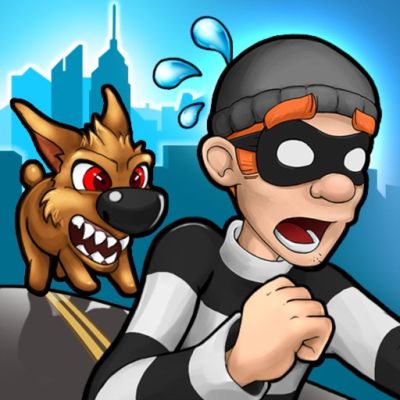 Robbery Bob - King of Sneak
By Level Eight AB
Controller Support
Yes, Robbery Bob - King of Sneak has MFi controller support!
Robbery Bob - King of Sneak on iOS does support controllers and is compatible with the MFI standard.
Summary & Rating
Introducing the Man of Steal Play as Bob, the hapless burglar intent on changing his ways.
Unfortunately for Bob he's going to be forced into a few final jobs before he's allowed out of the criminal life.
Your sticky-fingered missions will take you through a local neighbourhood, Downtown, and even through some secret labs.
Can you get a perfect on every one? Robbery Bob features: Avoid being detected as you break into houses, shops, and more in over 100 challenging levels Use your skills to dodge traps in your way and find all the available loot Pinch everything from secret documents to old pairs of clothes - don't forget to grab those hard to find TV remotes! An engrossing comical storyline complete with hilarious animations and a genuinely twisting narrative Customise Bob with cool items and outfits.
Robbery Bob - King of Sneak supports MFi controllers.
Price Development
Go ahead! The price is on it's normal level.
MFi Controller Button Mappings
Games