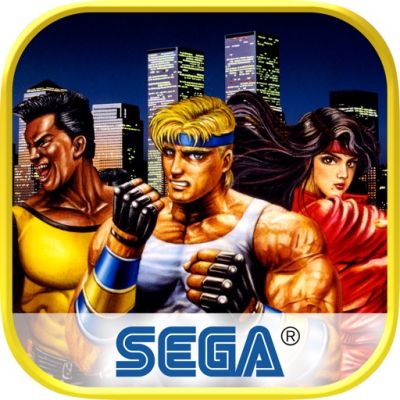 Streets of Rage Classic
By Sega America
Controller Support
Yes, Streets of Rage Classic has MFi controller support!
Streets of Rage Classic on iOS does support controllers and is compatible with the MFI standard.
Summary & Rating
One of SEGA's all-time greats, Streets of Rage is now available on mobile! Play free and rediscover this ground-breaking beat-'em up.
Three cops, a city on the edge, and a crime lord known only as Mr. X - welcome to one of the all-time SEGA greats.
Relentless, explosive, and addictive as hell - Streets of Rage is the grand-daddy of beat-'em-ups! Streets of Rage joins the ever-increasing line-up of 'SEGA Forever', a treasure trove of free SEGA console classics brought back to life on mobile! FEATURES - Three playable characters, each with their own strengths and killer combos! - Eight rounds of fast-paced brawling action! - Local Wi-Fi multiplayer support to help you best the bosses! - A devastating, rocket-propelled special attack from the ESWAT team! - Times too tough? Get extra continues and special attacks via rewarded ads! MOBILE GAME FEATURES - PLAY FREE with ad-support or ad-free via In-App Purchase - SAVE YOUR GAMES - save your progress at any point in the game.
LEADERBOARDS - compete with the world for high scores - HAPTIC SUPPORT - get into the game with responsive button presses - CONTROLLER SUPPORT - MFi compatible controllers RETRO REVIEWS "Streets of Rage will knock you out!" [96%] - Doctor Dave, GamePro #27 "I almost wet myself and called the police when we first plugged in the Streets of Rage cart." [93%] - Frank O'Connor, Computer.
Streets of Rage Classic supports MFi controllers.
Price Development
Go ahead! The price is on it's normal level.
MFi Controller Button Mappings
Games